We are delighted that you are considering working with Vanderburgh Communities and your dedication to serving men and women in recovery. Our Operators are chartered owners of independent Vanderburgh House sober living homes, managed using the Vanderburgh House system and brand.
Build a New Community
Just getting started? Most of our Operators began their journey with a dream to open a business and build a better world. Most of our Operators are new to the sober house business and opened their first home with the Vanderburgh House system. Operators need to have passion for business and serving those in recovery, but don't need any special training or education to open their sober house. Our training and Operator development services cover all aspects of the business and can bring any new Operator up to speed quickly so they can make an impact and build wealth.
Convert an Existing Community
Do you own a sober house but want more from your work? Get in touch with Vanderburgh Communities and we can show you how to increase your impact as well as your bottom line. We have worked with many existing recovery home Operators, called "conversion franchisees", to transition their business to operate on the Vanderburgh House system. These Operators have enjoyed better visibility, lower operating costs, higher margins, and significant expansion of their business using the Vanderburgh House system.
Current Opportunities
Current opportunities include established sober house businesses or a search for sober living Operators to locate in communities of interest. These opportunities may have traction and some may have history of existing operations. For more information, contact us or apply to become a Vanderburgh House franchised sober house Operator.
Business For Sale
14-bed home for men in Worcester, Massachusetts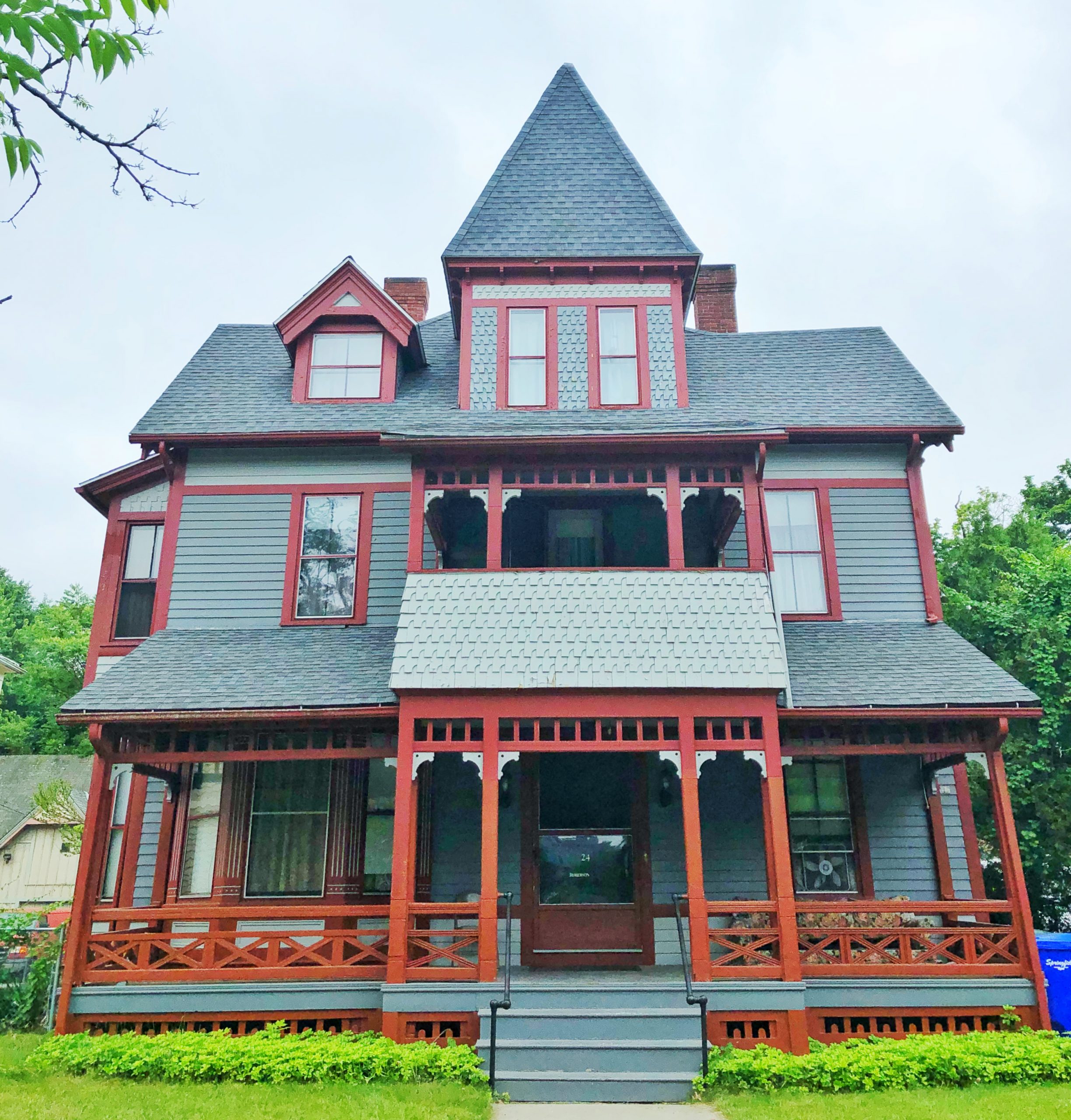 Business For Sale
16-bed home for men in Springfield, Massachusetts
Operator for New Community
Sober house operator needed in Fitchburg, Massachusetts
Operator for New Community
Sober house operator needed in Southbridge, Massachusetts
Become a Chartered Vanderburgh House Operator
We invite you to explore the exiting possibility of opening your own sober living homes. Build a business and build a better world with us as your guides. We've helped many passionate and dedicated individuals and organizations reach their goals by opening Chartered sober living businesses. Come with us on this deeply rewarding and world-changing journey.
Explore the Opportunity

The first step in our process is connect with you over the phone to discuss your goals. We work collaboratively with interested operators to explore their goals, discuss their mission and vision, and work towards a strategy to accomplish them. During this initial call, we are available to answer any questions and provide information and guidance to help a potential operator gain a deeper understanding of the work and responsibilities they have ahead of them. Most importantly, our goal is be available to assist in any way we can to support an individual or organization looking to learn more about this exiting and rewarding opportunity.

Discovery Call

After we have had a chance to connect with you and discuss your vision and goals, we invite you to virtually meet our team and discuss your project in greater detail. During this discovery call, we will discuss in greater detail your goals and vision. We will discuss expectations required of a sober living home operator, financial considerations and strategy, and have the opportunity to show you what it's like to be a Chartered Operator in our collaborative of sober living Operators. Following this call, we will share with you in-depth information about working with our organization and opening a sober living home.

Visit Us

Following a discovery call, we will extend an invitation to visit with our team in-person at our headquarters in Worcester, Massachusetts. This opportunity is available for interested operators who want to meet us in person, tour a sober living facility, and see some of the more hands-on aspects of operating a sober home. This is a good opportunity to bring your team, meet our amazing staff, tour some of our Central Massachusetts homes, and explore the opportunity in greater detail. At this stage, we recommend working with us to narrow down the desired location and financial considerations for your project.

Charter Agreement

The decision to join us comes in the form of a Charter Agreement, a legally binding document where you commit to working with Vanderburgh House as a member of our collaborative. It also serves as our commitment to provide specified services and training, and confirms all aspects of our agreement to work together. Upon execution of your Charter Agreement, you become an official Chartered Operator with Vanderburgh Communities!

Training and Orientation

Once you're a Chartered Operator, we will schedule a comprehensive training program for you and your team. Training includes full access to our Knowledge Base, virtual training sessions, an invitation for practical training in Worcester, Massachusetts, and on-location training where our staff will provide on-site training and support in your new home once it's up and running.

Opening Day!

This is your big day! Don't worry, our team will be there to help you through every step of the process. We will continue to provide you with ongoing support to ensure your home succeeds.